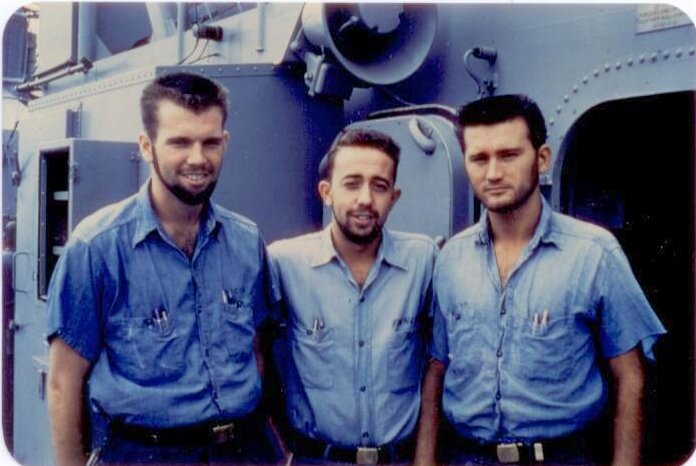 001.jpg
Dale Nicol, Bill French, ?.
April or May 1961
---


CIMG2975.JPG
September 2013 here in Hood River, OR
it's me and my 9.5 pound German Brown Trout
I caught at a place called Lost Lake....just north of Mount Hood
---
Video shot from Wilhoite DER 397 in 1963 on You Tube
Russian Missile Trackers Oct-Nov 1963
We are about 1500 Miles SW of Oahu
The USS Wilhoite DER-397 spent 6 weeks intercepting radar, radio & telemetry signals from the Siber, Suchan & Sakhalin before we were relieved by Newell DER-322
Russian smoke screen to prevent us from seeing what they were doing
Russian helo called a "Hen" is seen on the aft deck
President Kennedy was killed just before the Newell relieved us.
10 minutes after we knew Kennedy was killed the Sakhalin sent the flashing light message "sorry of your great loss"
Early morning rendezveous with the Newell about 25 miles from the Russians.
Hi-lined 5 guys & gear to the Newell. 3 CT's & 2 Marines to guard top secret material.
Back to Bravo pier,Pearl Harbor. Greeted by my wife and 4 month old daughter.
Dale Nicol, RD2, 1961-64 on the Wilhoite.
---